110 properties found
Page 1 of 10
Looking for a move-in ready house or condo in Orlando, Florida? How about a hassle-free vacation home you can start renting right away? Whatever your reasons for buying, Authentic Real Estate Team selection of fully furnished homes and condos are a low-stress, low-risk way to live or invest in Orlando, Florida. So call Authentic Real Estate Team today and tell us your reasons for buying. Or, keep reading to learn more about this often overlooked option.
Why Buy Fully Furnished Homes for Sale in Orlando Florida?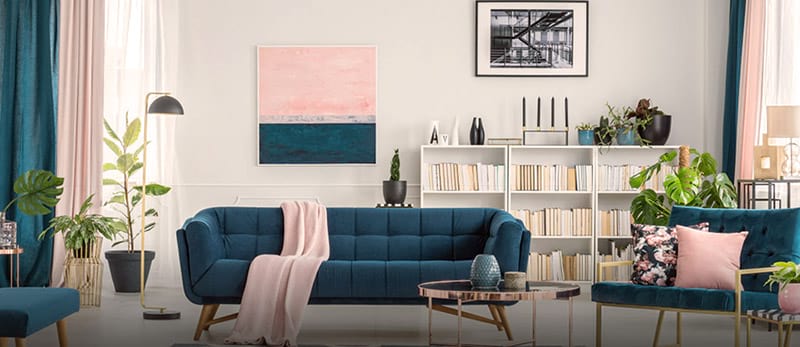 There are a wealth of benefits to buying your home fully furnished.
Here are just a few:
Reason 1. Less Stress
Buying a home can be a highly stressful process.
Add moving to the mix, and you've got a recipe for a nervous breakdown.
But with our selection of fully furnished homes and condos for sale in Orlando, Florida, the stress of moving tons of furniture is one less thing you have to worry about.
Afraid of damaging your favorite dresser?
How about damaging your back?
Never fear, because fully furnished homes in Orlando are here!
Reason 2. Great Option for Short-Term Rentals
Want to invest in the Orlando vacation home market?
Or maybe you're unsure if you want to stay in the location, and are just looking for a short-term living situation for yourself.
Either way, fully furnished condos and homes can be a great option.
Because stocking your short-term rental with your own furniture not only requires more time, but more risk, and more commitment, as well.
If you plan to rent out the home to vacationers, for instance, your furniture will be at the mercy of a rotating roster of strangers.
While, if you're renting short-term yourself, you'll be facing unnecessarily large back-to-back moves.
However, you can save yourself stress, money, and effort with a fully furnished home from Authentic Real Estate Team.
Reason 3. Save On Upfront Costs
A home purchase is one of the biggest transactions you'll ever make, with closing costs in the US averaging between 6 and 16 thousand dollars.
But setting up the home tacks on a whole other set of expenses.
If you already own furniture, you'll either need to rent a moving truck, have it shipped, or pay movers.
If you you don't, you'll need to buy furniture, which can really add up.
But with a fully furnished home from Authentic Real Estate Team, you can save big on upfront costs.
Meet the Best Communities With Furnished Homes for Sale in Orlando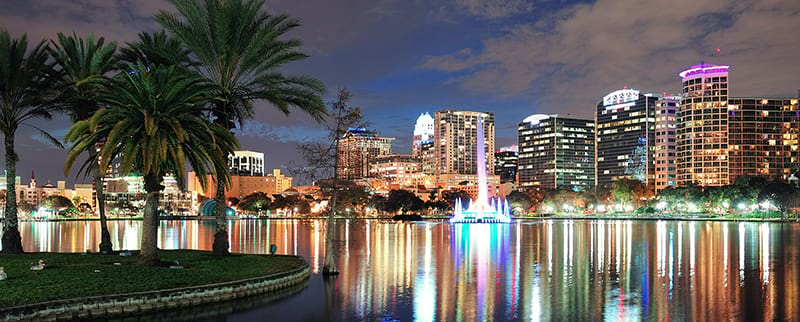 Orlando is an ideal place to buy investment real estate.
And fully furnished homes are an ideal way to invest.
Here are three of our favorite communities with fully furnished condos for sale in Orlando, Florida:
1. Lake Buena Vista Resort Village and Spa
With an incredible location just 5 minutes from Disney World, Lake Buena Vista Resort Village and Spa is one of Orlando's premier real estate investment destinations.
This vacation rental resort boasts high-quality condos with fully equipped kitchens, private balconies, and oversized master suites.
Buy your condo fully furnished and enjoy high returns right away!
See In Lake Buena Vista Resort Condos For Sale
2. Floridays Resort
Nestled on International Drive, in the heart of the Orlando tourist district, Floridays Resort boasts one of Orlando's best locations for investing or living.
You or your renters will find everything you want or need within walking distance, including supermarkets, world-class retail and cuisine, and more entertainment options than you'll know what to do with.
Moreover, all of Orlando's best points of interest, such as Downtown, the Orlando Airport, Disney, and more, are just a short highway ride away.
See All Floridays Resort Orlando For Sale
3. Vista Cay
At just minutes from Disney World, yet seemingly worlds away from everything, Vista Cay gives you the perfect mix of quiet and convenience.
This high-end condo complex offers thoroughly modern condo suites in an Old-Florida setting on beautiful Cay Lake.
With prices starting in the low 200's, these homes are highly affordable.
Yet with high-end finishes, smart appliances, private balconies and more, you would never know it.
Get an even better deal upfront when you buy your home fully furnished!
See All Vista Cay Orlando For Sale
Take a Look at All Fully Furnished Home Types That You Can Get in Orlando FL
Fully furnished homes don't just come in the condo variety.
As Orlando's premier realtor, Authentic Real Estate Team has the market access to find furnished homes of all shapes and sizes.
Shop by preferred property type for a convenient, customized buying experience!

See In Orlando Vacation Homes For Sale
See The Best New Homes For Sale In Orlando
The Best Houses For Sale In Orlando Florida With Pool
See All Luxury Homes For Sale In Orlando
See In Orlando Lakefront Homes For Sale
See All Single Family Homes For Sale In Orlando FL
See In Orlando Villas For Sale
See The Best Condos For Sale In Orlando
See All Townhomes For Sale Orlando
See All Homes For Sale In Orlando With Guest House
A Definitive Real Estate Agent for the Best Deals On Furnished Homes for Sale in Orlando!
Buying fully furnished is a great way to save on upfront costs.
Another is by getting a great deal from Authentic Real Estate Team.
We're your definitive source for the best furnished homes, for sale at the best prices, in Orlando.
So what are you waiting for; give us a call today!
The Best Orlando Real Estate Agent
Property Management Services in Orlando FL
Buying a fully furnished home will set you up for short- or long-term rental success.
But that doesn't mean you can sit just back and watch the returns come rolling in.
Or can you?
With property management services from Authentic Real Estate Team, earning passive income is just a click or phone call away.
We'll help you maximize your ROI with a full range of management services, such as:
booking
lease preparation/adjustment
background checks for tenants
housekeeping
pool care
landscaping
inspections
maintenance
repairs
and more!
We customize our services to your needs, and we do it for less than the specialist management companies.
Call and tell us how we can help manage your property today!
Meet The Best Orlando Property Management Services!
Sell Your Fully Furnished Home for Sale in Orlando FL!
Want or need to sell your fully furnished home in Orlando?
While there's nothing stopping you from selling the home yourself, if you want to maximize your profits and minimize your days on the market, your best bet is to hire a realtor.
Especially with a fully furnished home, which, because you'll be rolling the price of furniture into the overall asking price, puts you on the back foot from the start.
With Authentic Real Estate Team, you get Orlando's premier seller's agents, ensuring you get top dollar for your furnished home.
We take a proactive approach to sales.
Using our market knowledge, both cutting-edge and time-tested marketing techniques, and sheer tenacity, we accompany you at every step in the sale.
We'll be there to help with:
decluttering and depersonalizing the home
renovating and staging the home to meet the demands of Orlando buyers
setting a market-smart price that appeals to buyers without selling you short
pre-inspection and pre-appraisal
professional photography that gets your home's good side
listing your property on over 150 of the world's most popular listing sites
email campaigns
mailed flyers
social media marketing
live presentations
open houses and private viewings
making smart, creative counteroffers
title and escrow services
closing
We've helped hundreds of clients reach their goals and get the deal they deserve on their homes.
Call and tell us your goals for selling your home today!
Sell My House Fast Orlando!
The Best of Orlando Real Estate for Sale!

Looking for the best selection of Orlando real estate on the market?
Look no further than the best Orlando real estate company.
Authentic Real Estate Team hand-selects our residential and investment homes for quality construction, great locations, amazing amenities, and viability.
And of course, we help you pay less, with the market insight and negotiating skills to get you the deal you deserve.
So whether you're looking for a fully furnished home or a blank canvas, whether for a permanent or seasonal residence or long- or short-term rental, whether a condo, townhome, single-family home, or something else entirely, Orlando boasts an incredible array of available properties.
But there's only real estate company who can help you get the very best deals, on the very best homes, for your needs:
Authentic Real Estate Team.
The Best Houses For Sale In Orlando Florida!
Investment Property in Orlando FL Furnished Homes
Orlando is one of the premier investment real estate markets in the country.
As the "vacation capital of the US," it's an ideal place to own an investment vacation home.
And as one of the fastest-growing cities in America, it's also great for long-term rentals.
But however you want to invest, our selection of furnished homes make it easy.
Enjoy saving time and money on getting your rental set up.
And enjoy not worrying about furniture getting damaged during the move or by renters.
Authentic Real Estate Team has the diverse selection of furnished homes you need to invest your way.
And with our custom property management services, you can make your dollar go farther.
The Best Orlando Investment Property Selection
A Second Furnished Homes for Sale in Orlando
With great weather round the calendar year, a renowned foodie scene, low cost of living, and our famous theme parks, Orlando is one of the best places in America to own a second home.
And a fully furnished property is one of the best ways.
Don't stress over leaving family heirlooms unattended for half the year.
And don't stress over setting up the home if you're buying from abroad.
Have a move-in-ready home waiting for you in Orlando whenever you want to use it, with a fully furnished second home from Authentic Real Estate Team.
The Best Of Second Home In Orlando For Sale
Get the Most Updated Orlando Real Estate Market Data and Statistics!
While real estate is one of the safest ways to invest, like any type of investment, it's still a gamble.
However, as with other forms of gambling, just because the results aren't guaranteed doesn't mean you have to leave them entirely up to chance.
By playing the numbers, you can make an informed investment that puts the odds in your favor.
And with Authentic Real Estate Team, playing the numbers is easy.
We bring you the latest data, changes, and forecasts from the Orlando real estate market, so you can make a smarter, more successful investment.
See All Orlando Real Estate Market Statistics
Fully Furnished Homes for Sale in Orlando Florida: FAQ
First time buying a fully furnished home?
If you have questions, Authentic Real Estate Team has answers.
Question 1. Are Fully Furnished Homes More Expensive?
No!
With the cost of furniture rolled into the mortgage, a fully furnished home lets you save upfront on buying new furniture or having your own furniture transported to the home.
Question 2. Can You Charge More for a Fully Furnished Home?
Yes!
If you plan to use your home as a long-term rental, you'll be able to charge higher monthly rates than you would for an unfurnished home.
Question 3. Can Renters Still Decorate the Home?
Yes!
While some renters fear they won't be able to make a fully furnished home their own, there are still many ways they can do it.
Because even though the furniture has been chosen ahead of time, it's the little things that make a house a home.
Renters can add their own end tables, rugs, wall decorations, and other small touches that personalize the space.
Looking for Fully Furnished Homes for Sale in Orlando Florida? Call to the Best Florida Real Estate Team Today!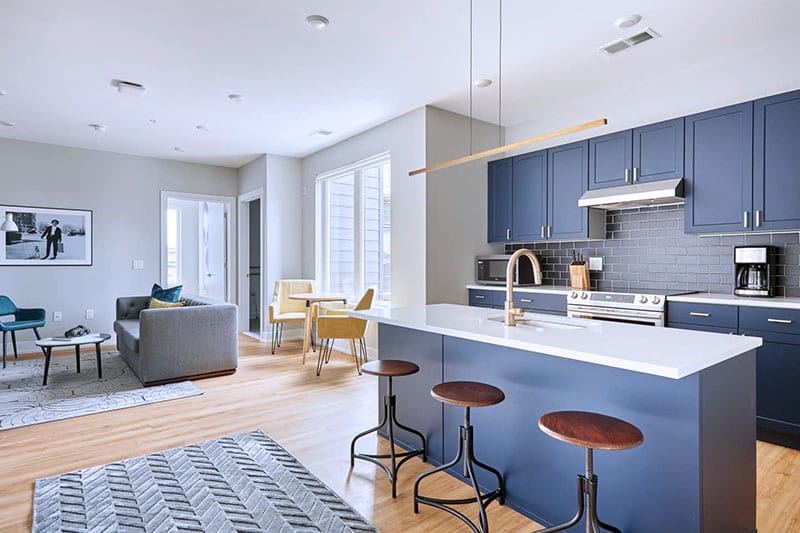 So, if you're in the market for fully furnished houses or condos for sale in Orlando, Florida, let Authentic Real Estate Team bring the market to you.
Our premium inventory of furnished homes are hand-selected for great builds, prime locations, and of course, high-quality furniture.