Homes for sale in
Houses for Sale in Stoneybrook

3 to 3 Bed

2 to 2 Bath

2,382 - 2,382 SqFt
Available
homes
6 properties found
Page 1 of 1
Want to live in one of the best communities in the Orlando area? Stoneybrook is a prestigious gated golf community located in the heart of Orlando. Here you'll find luxury single-family homes spread across 15 distinct neighborhoods, and a wealth of 5-star amenities, including a heated pool, fitness center, tennis courts, and the renowned Stoneybrook Golf Course.

You'll also find walkable convenience to nearby points of interest and zoning for top-ranked Orange County Public Schools. And with Authentic Real Estate Team, you'll find it all for less.

As Orlando, FL's community real estate specialists, Authentic Real Estate Team brings you the best selection of houses for sale in Stoneybrook. And after we help you find your dream home, our parent company, Authentic Real Estate Team, helps you get a dream deal. In short, whatever your needs in Stoneybrook, Orlando, FL, Authentic Real Estate Team can meet them.
Where Is Stoneybrook in Orlando FL?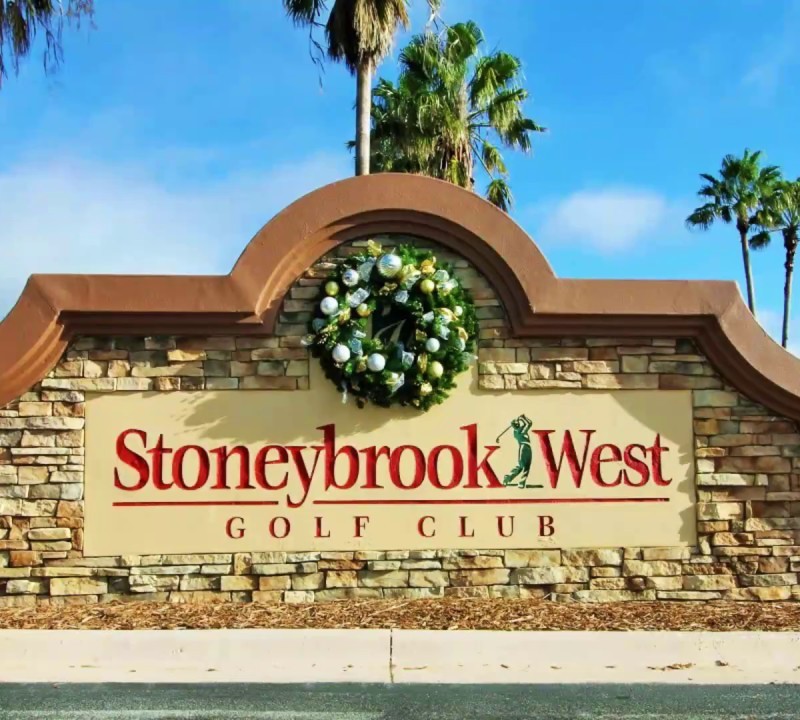 Stoneybrook is located in east Orlando.
Thus, it's just minutes from the University of Central Florida, the Orlando International Airport, and the Waterford Lakes shopping center, but worlds away from Orlando's densely populated city center.
Enjoy convenience to all your wants and needs while enjoying the privacy and safety of a natural setting.
In short, with our inventory of houses for sale in Stoneybrook, Orlando, FL, you can have the best of both worlds!
Why Buy A House for Sale In Stoneybrook?
With competitively priced single-family homes, 5-star community amenities, and high demand from both buyers and renters, Stoneybrook is ideal for residential and investment buyers alike.
But only Authentic Real Estate Team and Authentic Real Estate Team bring a hand-selected inventory of Stoneybrook, Orlando, FL houses, the skills to help you save time and money on your purchase, and the after-sale services you need to maximize your investment success.
Read on to learn more about this great gated community, or contact Authentic Real Estate Team to start your homebuying journey now!
1. Incredible Amenities
While Stoneybrook is a residential-only community, it offers a unique resort lifestyle that will have you feeling like you're on permanent vacation.
This prestigious community boasts a wide array of luxury amenities, such as:
An 18-hole, par-72 golf course
Heated resort-style pool
State-of-the-art fitness center
Spa
Tennis courts
Basketball courts
Soccer field
Baseball diamond
Kids' playground
And more!
2. Luxury for Less!
At Stoneybrook, you'll find over a thousand luxury single-family houses ranging from 1,500 to over 5,000 square feet.
Built between 1997 and 2005, these homes are just old enough to allow buyers to find luxury for less, with prices starting in the mid 200's.
Yet, they're new enough to have everything you need for modern luxury living, such as integrated living spaces, energy-efficient design and technology, and full gourmet kitchens.
3. A Great Place to Invest!
Did you know Central Florida is one of the fastest-growing regions in the United States?
Every month, thousands of new residents arrive looking for homes for sale and rent, driving up demand and thus, values and rates.
And with the prestige of a gated entry, 5-star amenities, golf-view single-family homes, and a great Orlando, FL location that balances privacy and convenience, our selection of houses for sale in Stoneybrook have investment viability built right in!
Whether you want to invest in a long-term rental or buy-and-hold home, count on Authentic Real Estate Team Team for the best selection, deals, and investment services in Stoneybrook, Orlando, FL!
What Types of Homes Will You Find in Stoneybrook?
Stoneybrook is one of the premier places to find single-family houses for sale in Orlando, FL.
Count on Authentic Real Estate Team to help match you with the perfect property for you and your family!
Stoneybrook Single-Family Houses for Sale
Stoneybrook's diverse selection of single-family homes promise luxury living for owners and tenants of discerning taste.
They range in size from 1,500 to over 5,000 square feet, with options for up to 7 bedrooms, depending on the floor plan.
Built between 1997 and 2005, these homes land right in the sweet spot between old enough for low prices and new enough for modern amenities.
All houses for sale in Stoneybrook, Orlando, FL come with standard luxury features like gourmet kitchens, spacious master suites, and open-plan design.
You'll also find options for private pools and golf course views!
Single Family Homes For Sale In Orlando FL
Orlando Stoneybrook HOA
Stoneybrook's HOA fees come in at just under $150 a month, and help the community maintain a high standard of living for all residents.
Your Stoneybrook HOA fees will help pay for management of:
Landscaping
The golf course
Social pool
Spa
Fitness center
Security
Common area electricity
And more!
Authentic Real Estate Team: Your Definitive Realtor For The Best Deals On Stoneybrook Houses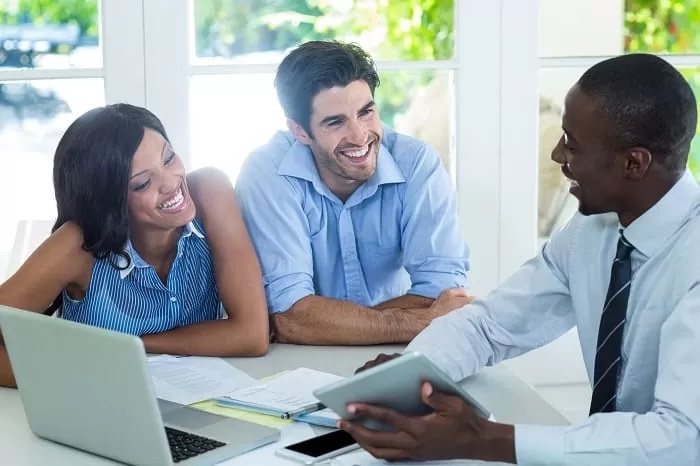 Getting a great deal on your Stoneybrook home is key maximizing your quality of life or investment success.
And calling Authentic Real Estate Team is key to maximizing your chances of getting a great deal.
With our partners at Authentic Real Estate Team, we bring over 10 years of homebuying experience to every purchase.
Therefore, we know what it takes to help buyers get the deals they deserve.
With Authentic's combination of market knowledge, industry reach and resources, and deft skill, we've helped countless buyers get more bang for their homebuying buck.
And we can help you too!
List Your House for Sale In Stoneybrook (Or Another Orlando Location)
Thinking about listing your Stoneybrook house for sale?
Before you do, consider the following:
Anyone can list a home, but to nail the sale, you need to take a proactive approach
That's why, at Authentic Real Estate Team, listing your home is only one step in our full array of seller's services.
Because getting your home sold in as little time, for as much money, as possible is a full-time job, but at Authentic, it's all in a day's work.
Count on an authentic seller's agent for assistance in all your home-selling needs, including:
A comprehensive market analysis to determine how best to prep and price your home for sale on the Orlando market
As-needed repairs and upgrades by trusted industry professionals
Professional home staging
Pre-inspections and -appraisals
A photo and video shoot to capture your home in all its professionally prepped glory
Listing your home on MLS, realtor.com, Authentic sites, and more than 150 of the world's best-known real estate sites
A multimedia marketing campaign utilizing both traditional and cutting edge tools and techniques, such as high-grade lawn signage, mailed newsletters, showings and open houses, live presentations, social media marketing, virtual tours, email campaigns, and more
Help with deciding which offers work for your Needs and goals
Help with making Strategic counter offers informed by the market and your own needs
Title and escrow with trusted third-party providers
A smooth and satisfactory closing
The Best Stoneybrook Property Management Company
Planning on using your Stoneybrook property as a long-term rental or buy-and-hold second home?
No matter your plans for your investment home, property management is key to maximizing the longevity and results of your investment.
But property management is a big job, and for remote owners, it's all but impossible.
But that's where we come in.
As a full-service investment realtor, Authentic Real Estate Team has your property management needs covered in Stoneybrook.
Whether you need home watch or long-term leasing, our in-house management department, Authentic Property Management is here to help you invest with success!
Meet The Best Orlando Property Management Services!
Support for Investing In Houses For Sale In Stoneybrook
In the world of investing, you get out what you put in, and hopefully more.
And in the high-stakes world of real estate investing, you've got to put in a lot.
As Orlando's premier real estate investment company, Authentic knows all about the high barriers to entry imposed by the hot Orlando market.
Therefore, we offer the financial support you need to overcome these barriers and make your dream investment in Stoneybrook.
Whatever works for your investment needs and goals – in-house financing, private lenders, or banks – we're here to help you find the right rates, terms, and conditions for you!
The Best Of Orlando Property Investment
Buy Your Second Home In Stoneybrook
Want to make Orlando your winter retreat?
With abundant outdoor opportunities, excellent shopping and dining, Orlando's famous theme parks and attractions, and mild weather to let you stay comfortable and active through the winter, Orlando is an ideal place to call second home.
But to maximize the quality of your seasonal lifestyle, community living can't be beat.
With our selection of seasonal houses for sale in Stoneybrook, you can enjoy an extended-vacation lifestyle and unparalleled convenience with a full range of amenities on site, and peace of mind while you're away with the security of a gated entry and HOA.
Want even more security?
With home watch inspections, reports, maintenance, and repairs by Authentic Property Management, you don't have to waste a second of your summer season worrying!
The Best Of Second Home In Orlando For Sale
See The Best Of Orlando Real Estate For Sale!


Didn't see your preferred home type in Stoneybrook?
Looking for other private or public amenities?
Whether Stoneybrook doesn't align with your needs or are you simply want to keep your options open, getting the big picture is never a bad idea when it comes to the big decision of buying a home.
Especially when the big picture comprises a hand-picked portfolio of Orlando's very best real estate.
To survey the field, head to our main Orlando inventory and see our full curated collection of dream homes today!
The Best Orlando Real Estate Agent
See All Home Types For Sale In Orlando FL!
Want to streamline your search?
At Authentic Real Estate Team, we're here to make your homebuying journey as smooth and expedient as possible.
Therefore, we've itemized our inventory by home type to help you tune out the noise and narrow in on your dream home.
Click the links below to see active listings in your preferred property type!

Orlando Vacation Homes For Sale
New Homes For Sale In Orlando
Houses For Sale In Orlando Florida With Pool
Luxury Homes For Sale In Orlando
Orlando Lakefront Homes For Sale
Orlando Villas For Sale
Homes For Sale In Orlando With Guest House
Orlando Golf Course Real Estate
Gated Communities In Orlando FL
Pet Friendly Apartments In Orlando
Homes For Sale In Orlando FL With Boat Dock
Furnished Homes For Sale Orlando FL
Conservation View Homes For Sale In Orlando FL
55 Plus Communities In Orlando FL
Townhomes For Sale Orlando
Condos For Sale In Orlando
Communities With Fitness Center In Orlando FL
Communities With Tennis Court In Orlando Florida
Open Houses In Orlando FL
Communities With Pool In Orlando FL
Homes In Orlando FL With 1 Acre
Two Story Homes For Sale In Orlando FL
3 Car Garage Homes For Sale In Orlando FL
Check Out The Best Study Of The Orlando Real Estate Market
Real estate is a fickle industry, and the market is always changing.
In light of this fact, making a successful purchase is a matter of staying up-to-date on the latest market dynamics.
That's why, at Authentic Real Estate Team, we make it easy to stay current on the latest data, trends, and forecasts from the Orlando market.
Head to our monthly market update today to see average home prices, list-to-sell ratios, days on market, and more!
See All Orlando Real Estate Market Statistics
Make the Right Choice: Stoneybrook Real Estate For Sale For The Best Deals!
In conclusion, if you want to make Stoneybrook your home, home away from home, or real estate investment destination, count on Authentic Real Estate Team for the selection of houses, and Authentic Real Estate Team for the deals and services, you need to make your dreams come true.