Homes for sale in
Uptown Place Condos

to Bed

to Bath
In the market for a condo with uptown elegance in a prime downtown location? Then Uptown Place in Downtown Orlando, Florida may be the place for you. At the Uptown Place condominium, you'll find the urban lifestyle you've been dreaming of, with an array of spacious condo suites, competitive prices, contemporary design, and a prime location in the heart of Downtown Orlando.

Uptown Place boasts walkable convenience to all your wants and needs, including great shopping and dining, a slew of hip nightclubs, grocery stores, and hospitals.

Yet, with a full range of luxury amenities at the building, you can enjoy an all-inclusive lifestyle right on site.

Want to make Orlando the site of your next real estate investment? Uptown Place promises rising rates and resale value for years to come! But whatever your reasons for buying, Authentic Real Estate Team is your source for the best deals.
Where Is Uptown Place in Orlando FL?
Uptown Place is located on N Orange Ave, in the heart of Downtown Orlando.
From your Uptown Place condo, you'll enjoy quick and easy access to a wealth of world-class shops and restaurants, hospitals and clinics, grocery stores, nightclubs, art galleries and museums, parks and green spaces, and more, all just steps from the building.
Nearby, you'll also find major access points like I-4 and the 408, for convenient connection to the Orlando International Airport, International Drive, and Orlando's famous theme parks.
Why Buy A Home In Uptown Place?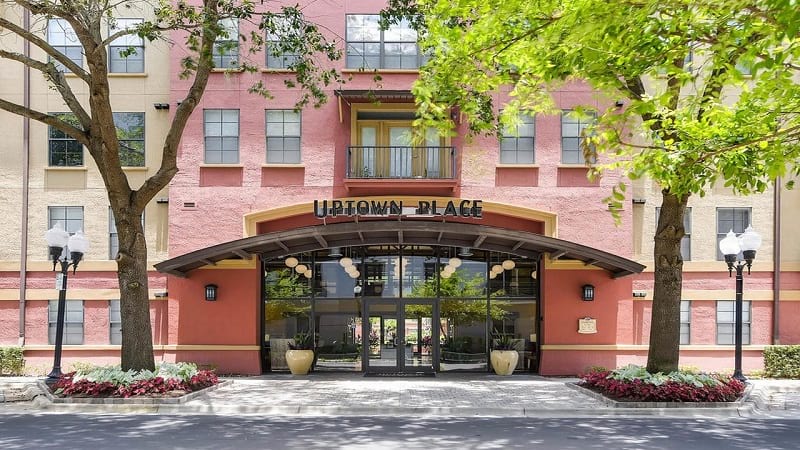 From an incredible location, to a social environment, to the chance to make a lucrative investment, Uptown Place is ideally suited to the needs of residential and investment buyers alike.
Learn more about why you should buy a home at Uptown Place below!
1. Live in an Incredible Location
In real estate, the saying goes as follows: the three most important factors to consider when buying a home our location, location, and location.
And you'll find our selection of Uptown Place condos tics are three boxes.
Hungry?
With an Uptown Place condo from Authentic Real Estate Team, WalletHub's 2nd-best food city in America is your oyster.
Thirsty?
Downtown Orlando is home to an exciting array of bars, from charming pubs to swanky cocktail lounges.
You'll also find lots of ways to pass the time, including art galleries, museums, parks and green spaces, comedy clubs, and playhouses.
Looking for that special something?
Downtown Orlando is shopping central, with all the big brands you know and love and boutique shops where you'll find one-of-a-kind treasures.
In short, if you're looking for a great location in Orlando, look no further than an Uptown Place condo from Authentic Real Estate Team.
2. Win Friends and Influence People
Want to grow your friend circle?
With Authentic Real Estate Team portfolio of Uptown Place condos, you can win friends and influence people.
Living in a condominium means you'll have plenty of chance encounters with other residents, whether on the elevator, in the hallways, in the mail room, or in the lobby.
Many residents also host parties in their units and in the common spaces like the pool deck and card room, giving you plenty of chances to socialize.
Uptown Place Condos also affords residence the opportunity to get involved in building affairs.
A condominium is a community, and everything from wall art to lighting is up for a vote.
Thus, you can make your voice heard by attending board meetings and having your vote counted.
Want to amplify your voice?
Run for board president, vice president, or treasurer and have a more direct impact on building politics!
3. Make Investment Magic in One of the Country's Hottest Real Estate Markets
Are you, or do you want to be, a real estate investor?
Orlando is in the midst of an historic growth spurt.
Although, with experts predicting the growth to continue until 2030, "spurt" might be understanding it.
With demand for housing on the rise, home values and rental rates are rising as well.
And few places in Orlando are in as high demand as downtown.
Looking for a steady source of passive income?
With a long-term rental at Uptown Place Condos, you can sit back and break in great returns each month.
Wants to grow a nest egg?
With our selection of seasonal condos for sale in Uptown Place, you can invest in your future.
Want to maximize your investment returns?
Count on the investment real estate experts at Authentic to help you make a more informed purchase and to boost your revenue with marketing that helps you get the exposure you deserve.
And best of all, with low purchase prices to lower your overhead, and maintenance, repairs, and security provided by the condo association, Uptown Place Condos is a low-risk, low-cost, high-benefit investment option!
What Types of Homes Will You Find in Uptown Place?
Uptown Place is the premier condominium for uptown condo living in Downtown Orlando.
Learn more about available floor plans below!
Condos for Sale in Uptown Place Condominium Orlando
The Uptown Place condominium boasts an array of condos in various floor plans and price points.
Choose from 1/1, 2/2, and 3/2 bedroom-and-bathroom combinations, at sizes ranging from 675 to 1651 square feet.
All units, regardless of model, boast contemporary design elements, fully equipped kitchens, high-end finishes and appliances, full luxury bathrooms, and more!
Condos For Sale In Orlando
Uptown Place Condos Orlando HOA
Uptown Place Condos is an HOA condominium, with average fees of $212 per month, or approximately $.44 per square foot.
Your HOA fees help pay for a wide range of luxury amenities, for an effortless, all-inclusive condo lifestyle.
Amenities include:
Heated swimming pool
Fitness center with free weights and state-of-the-art machines
Bookable community room for resident functions
Botanical gardens
Business center with computers and Wi-Fi
Starbucks coffee
Dry cleaning
Mail services
And more!
Authentic Real Estate Team: Your Definitive Realtor For The Best Deals In Uptown Place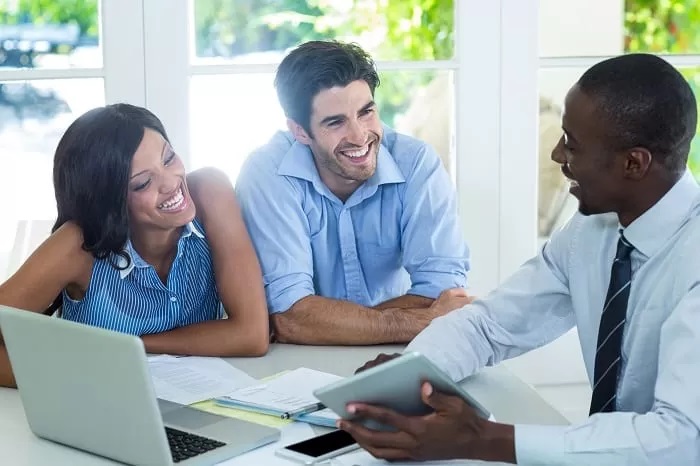 Uptown Place Condos is Orlando's premier condominium for uptown elegance and downtown convenience.
And Authentic Real Estate Team is your premier source for great deals at Uptown Place Condos.
As a proud partner of Authentic Real Estate Team, we have the experience and skills to help you get the deal you deserve on the Uptown Place condo of your dreams.
We'll take you through the whole purchase, providing superior service and delivering outstanding results.
So call and speak with a licensed Authentic realtor today and ask how we can help you find your place at Uptown Place Condos!
The Best Orlando Real Estate Agent
List Your Home In Uptown Place Condos (Or Another Orlando Location)
Thinking of listing your home in Uptown Place Condos?
Let Authentic Real Estate Team help you turn thought into action with a full range of seller's services designed to help you sell your condo faster, and for more money.
Whether you need solutions to individual home-selling quandaries, or A-to-Z help with your sale, we'll be there to clear up your doubts and help you get the price you deserve.
Count on and Authentic seller's agent for comprehensive seller's services including:
A comprehensive market analysis (CMA) to help devise necessary repairs and renovations in accordance with the demands of the market
Market-smart pricing that entices buyers without selling you short
Professional home staging
A professional photo and video shoot highlighting your home's best features
Listing services to post your sale on MLS, realtor.com, Authentic's own websites, and more than 150 other popular real estate platforms
A full-scale multimedia marketing campaign using a mix of time-tested and cutting edge approaches to both maximize your visibility and target interested, qualified buyers
Helping you sort through offer to find those most aligned with your needs and goals
Helping you make savvy counteroffers informed by your needs and goals and the dynamics of the local market
Title and escrow with trusted third-party vendors
Comprehensive closing-day services
And more!
The Best Uptown Place Orlando Property Management Company
Want to use your Uptown Place condo as an investment long-term rental or second home?
The Orlando real estate market is growing, and Uptown Place Condos is in high demand.
However, if you want to get the best returns, and the most life, out of your condo, you want quality property management.
But you don't have to spread your investment real estate services, or your money, all over town.
Stick with the team you trust, with in-house property management by Authentic.
Whether you need leasing and marketing for your long-term rental, inspections, maintenance, and repairs for your second home, or any other service, Authentic Property Management has all your management needs covered in Uptown Place Condos Orlando!
Meet The Best Orlando Property Management Services!
Support for Investing In Homes For Sale In Uptown Place Orlando
Need a loan?
In real estate investing, it takes money to make money.
But if you don't have the cash to finance your Uptown Place condo investment, don't sweat it.
With Authentic Real Estate Team, you can find the financial support you need to make your dream real estate investment.
As Orlando's premier investment realtor, we know there's no one-size-fits-all solution to your financing needs.
Therefore, we offer several paths toward financing your investment.
Choose from in-house financing by Authentic, private lenders, or banks, and get the head start you need to invest in Uptown Place Condos!
The Best Of Orlando Property Investment
Buy Your Second Home In Uptown Place Condos Orlando!
With warm winter weather and an array of fun things to do, Orlando is one of the country's premier destinations for snowbirds.
And at Uptown Place Condos, you can make your snowbird nest in the heart of Downtown Orlando!
Enjoy walkable convenience to endless shopping, dining, and entertainment options, an array of outdoor opportunities, and fair winter weather in which to enjoy it all in complete comfort.
Moreover, with the security of onsite management and maintenance, and a 24-hour guarded front desk, you can enjoy your summer away with the peace of mind that your assets are being looked after.
Check out our handpicked selection of seasonal condos for sale at the Uptown Place condominium in Orlando today!
The Best Of Second Home In Orlando For Sale
See The Best Of Orlando Real Estate For Sale!
Want to get a birds-eye view of all our homes for sale in Orlando?
The Orlando housing market is large and diverse, with a home and area for every need.
But only Authentic Real Estate Team brings you a curated portfolio of Orlando's very best real estate.
Our team handpicks every home in our selection for superior luxury, design, and value.
But don't just take our word for it.
Browse our full inventory of Orlando dream homes today and see for yourself!
See All Home Types For Sale In Orlando FL!
Don't have time to browse?
Sometimes, buying a home is a race against the clock.
Therefore, at Authentic Real Estate Team, we help you save time on your search.
With our itemized inventory of home types, your perfect property could be just a click away.
To get started, find your preferred property type at the links below.
Then, follow the link to see the latest listing that meet your needs in Orlando!

Orlando Vacation Homes For Sale
New Homes For Sale In Orlando
Houses For Sale In Orlando Florida With Pool
55 Plus Communities In Orlando FL
Single Family Homes For Sale In Orlando FL
Townhomes For Sale Orlando
Luxury Homes For Sale In Orlando
Orlando Lakefront Homes For Sale
Orlando Villas For Sale
Homes For Sale In Orlando With Guest House
Orlando Golf Course Real Estate
Gated Communities In Orlando FL
Pet Friendly Apartments In Orlando
Homes For Sale In Orlando FL With Boat Dock
Furnished Homes For Sale Orlando FL
Conservation View Homes For Sale In Orlando FL
Communities With Fitness Center In Orlando FL
Communities With Tennis Court In Orlando Florida
Open Houses In Orlando FL
Communities With Pool In Orlando FL
Homes In Orlando FL With 1 Acre
Two Story Homes For Sale In Orlando FL
3 Car Garage Homes For Sale In Orlando FL
See All Homes For Sale Near Orlando!
In real estate, there are three things to remember when choosing a home:
Location, location, and location.
With more than 100 neighborhoods, and over 4,000 square miles of total area, Orlando has a location for every need.
But with all that area, where do you even begin?
Begin here, of course, with Authentic Real Estate Team itemized list of Orlando locations.
We've organized our inventory by proximity to some of Orlando's best-known points of interest.
So, whether you're looking for the excitement of living downtown, the peace, quiet, and convenience of living near the airport, or the family-friendly fun of living near Disney, use the famous landmarks below to find your ideally located Orlando home!

Homes For Sale Near Orlando
Homes For Sale Near UCF
Homes For Sale Near International Drive
Homes For Sale Near Universal
Homes For Sale Near Airport
Homes For Sale Near Disney
Homes For Sale Near Seaworld
Check Out The Best Study Of The Orlando Real Estate Market


As with any kind of investment, investing in real estate requires making a bet on the future.
And like any kind of bet, it helps to know the odds.
From appreciation rates to average rental rates, to average time to sell, time to rent, and demographic data, the real estate data is key to making a more informed investment.
That's why, at Authentic Real Estate Team, we bring you all the real estate market statistics you need to buy better and maximize your ROI.
Because we believe your success is our success.
So head to our market overview now to see the latest data, trends, and forecasts from the Orlando real estate market!
See All Orlando Real Estate Market Statistics
Make the Right Choice: Uptown Place Condos For Sale For The Best Deals!
So to review, if you want uptown condo elegance with downtown convenience, the Uptown Place condominium in Downtown Orlando is the place for you.
But in order to find your place for a great deal, you need Authentic Real Estate Team.