Homes for sale in
Vue At Lake Eola

2 to 2 Bed

2 to 2 Bath

1,265 - 1,265 SqFt
Want to live in one of the most iconic condominiums in Downtown Orlando? Authentic Orlando is your source for the best deals on Condo Vue For Sale at Lake Eola.

The Vue at Lake Eola is one of Downtown Orlando's most famous skyscrapers, with the third-tallest height on the city skyline and an instantly recognizable glass exterior.

It also boasts amazing views of Lake Eola, a range of 5-star amenities, and 24/7 security.

Looking for a convenient location? At the Vue, you'll be just steps from great shopping, dining, and entertainment options, as well as all your day-to-day needs.

Looking for a lucrative real estate investment option? The Vue at Lake Eola makes a low-risk, low-maintenance way to invest in one of the country's most profitable real estate markets. But whatever your homebuying needs, count with us to help you meet them at the Vue.
Where Is The Vue at Lake Eola in Orlando FL?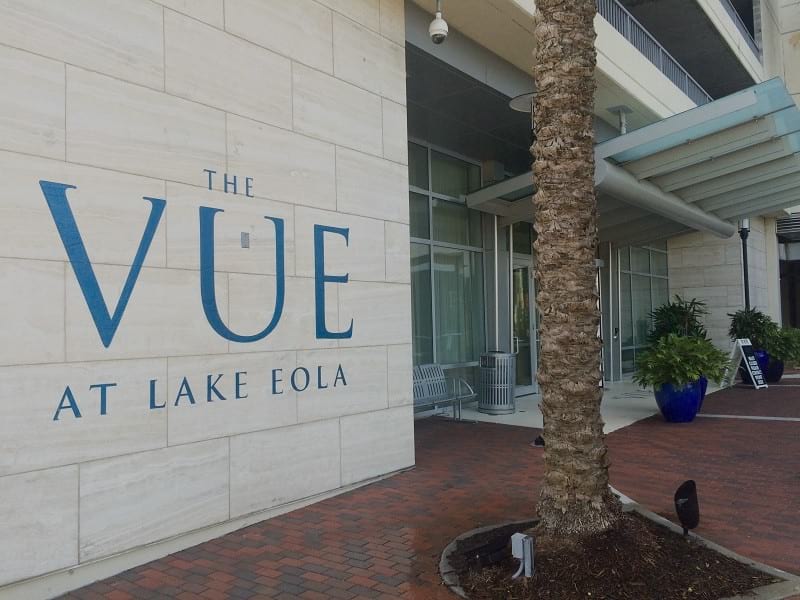 Our selection of Vue at Lake Eola condos boast one of Orlando's most highly desirable locations.
With a prime Downtown Orlando address, the Vue features stunning views of Lake Eola Park, zoning for top-rated Orange County Public Schools, and walkable convenience to fine shopping and dining, grocery stores, Advent Health care facilities, the Courthouse, and much more.
Why Buy A Condo In the Vue at Lake Eola?
Condominium living offers unmatched security, style, and convenience.
And Vue at Lake Eola is no exception.
With Authentic's inventory of Vue at Lake Eola condos in Downtown Orlando, FL, you can enjoy the peace of mind of a guarded front desk, the satisfaction of stylish units and common areas, and the convenience of building amenities and concierge services.
And for investors, a long-term rental or buy-and-hold property at the Vue at Lake Eola high-rise is sure to take your portfolio up a few levels.
So, why should you buy a Vue at Lake Eola condo from Authentic Orlando?
Find out more below!
1. Vue at Lake Eola Lets You Elevate Your Peace of Mind
If it's safety and security or after, it's safety and security you'll find with a View at Lake Eoal condo from Authentic.
Elevate your peace of mind by elevating your home several stories above the street, with a front door accessible only from inside the building and windows accessible only by crane.
Vue at Lake Eola also offers the unmatched security of a 24-hour manned front desk, building-wide monitoring system, and given its Downtown location, a relatively a low local crime rate.
2. The Vue Makes a Low Risk, Low Maintenance, Low Cost Way to Invest in Orlando's Hot Real Estate Market
Looking for a low risk, low maintenance, low-cost way to invest in area's hot real estate market?
Then Vue at Lake Eola could be for you.
Area real estate is heating up as Central Florida grows by 1,000 people a week.
And Vue is in high demand.
Vue at Lake Eola gives its residents unmatched safety, style, and convenience, which gives investors unmatched profit potential.
Enjoy steady passive income month after month by renting out your Vue at Lake Eola condo, or grow a nest egg you can sell in the future with a buy-and-hold condo.
Looking for ways to enhance your investment success and security?
Look no further than Authentic property management for in-house administrative assistance tailored to your needs!
3. The Vue Offers Convenient Living at its Best
When it comes to convenient living, Vue can't be beat.
With Authentic's handpicked selection of Vue at Lake Eola Orlando, FL condos, you'll find incredible levels of convenience both inside and outside of the building.
Thanks to a prime location in the heart of Orlando, Vue at Lake Eola gives you walkable convenience to all your wants and needs, including great shops and restaurants, supermarkets, hospitals, and more.
And with on-site amenities like a business center, building-wide wifi, a heated pool, tennis and basketball courts, and a state-of-the-art fitness center, you'll find some wants and needs without having to go anywhere.
Looking for the ultimate convenience?
With 5-star concierge services, everything you desire is just a phone call away at Vue at Lake Eola.
What types of homes you will find in The Vue at Lake Eola?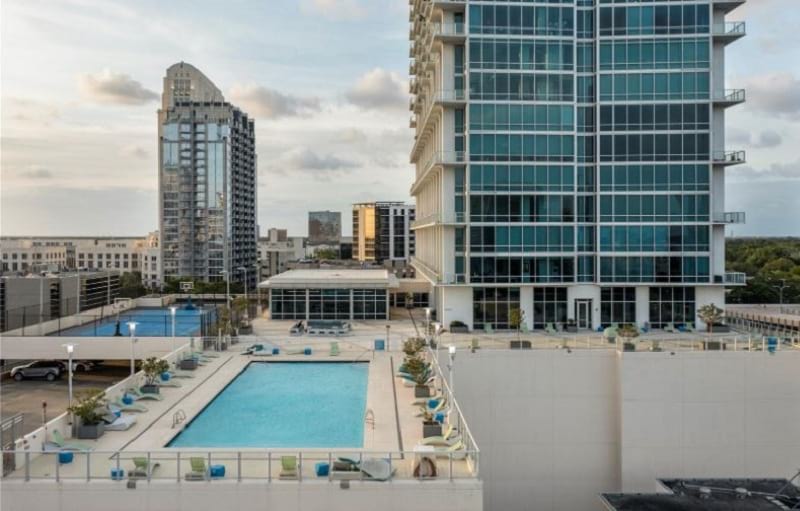 The Vue at Lake Eola is one of Central Florida's most famous condo high rises.
Learn more about the luxury units on offer at the Vue below!
Condos for Sale at the Vue at Lake Eola
The Vue at Lake Eola boasts an array of high-end, fully modern condo units available in a range of sizes and configurations.
Our handpicked selection of condos for sale at the Vue at Lake Eola range from studios to 3-bedroom, 3-bath units up to 2,159 square feet.
Units are fully modern with open plan living spaces, stainless appliances, and wall-to-ceiling windows offering incredible views of Downtown Orlando.
Condos For Sale In Orlando
The Vue at Lake Eola Condos Orlando HOA
The Vue at Lake Eola is an HOA condominium, with fees running about $.43 cents per square foot.
Your dues cover a range of amenities and services, including 24/7 security, concierge services, maintenance of the heated pool, sports courts, and fitness center, trash and recycling pickup, and much more.
Authentic Orlando: Your Definitive Realtor For The Best Deals In Vue at Lake Eola
Looking for definitive deals on Vue at Lake Eola real estate?
No further than a definitive condominium realtor in area.
At Authentic Orlando Team, we hand-select the best of the best Vue at Lake Eola condos on the market, vetting every unit we sell for quality, style, and value.
And after we help match you with your ideal Vue at Lake Eola condo, our parent company, Authentic Real Estate Team, puts their unrivaled experience, skills, and resources to work to help you pay less.
Ready to see how fast, easy, and affordable buying a Vue condo can be?
Speak with one of our friendly agents today!
The Best Orlando Real Estate Agent
List Your Home In Vue at Lake Eola (Or Another Orlando Location)
Trading up to a townhome or single-family home?
Simply looking for a change of scenery?
There are many reasons why you may want to sell your Vue at Lake Eola condo, but only one team can help you maximize your profits while minimizing your time to sell.
At Authentic Real Estate Team, we bring over 10 years of experience, a vast network of trusted industry professionals, and an in-built client base of interested, qualified buyers, to every sale.
Thus, you can count on Authentic for help with every step of the home selling process, and for the Superior customer service and stellar results you deserve.
Authentic's comprehensive seller's services include:
A comprehensive market analysis to determine how best to prep and price your home to meet the demands of the area real estate market
A glamorous photo and video shoot highlighting your homes best features
Listing your professionally prepped and photographed Home to more than 150 of the world's top real estate sites, including MLS, realtor.com, Authentic's own platforms, and more
A multimedia marketing campaign combining traditional and cutting-edge tools and techniques to maximize your exposure while targeting the best buyers
Weighing offers based on the market analysis as well as your own needs and goals
Making savvy counteroffers based on same
Trustworthy title and escrow professionals
Smooth and satisfactory closing day services
And more!
The Best Vue at Lake Eola Property Management Company
If you want to invest in areas hot real estate market, Vue at Lake Eola offers a safe, lucrative place to do it.
But if you want to maximize the safety and profitability of your investment, property management is key.
Of course, who do you hire to manage your property is just as important as finding management in the first place.
So stick with the team you trust.
With in-house property management by Authentic Real Estate Team, you can maximize your investment success while enjoying more peace of mind and convenience.
Count on Authentic property management for leasing, marketing, home watch, maintenance, repairs, and more at Vue at Lake Eola!
Meet The Best Orlando Property Management Services!
Support for Investing In Condos For Sale In Vue at Lake Eola Orlando FL
Want to borrow money to fund your investment in Vue at Lake Eola?
We are here to help!
Because even the most self-sufficient investment entrepreneur needs financial support from time to time, especially in the high-priced arena of real estate investing.
That's why, at Authentic, we make it our mission to help you get the financial backing you need to make your move.
Our team of real estate investment experts can guide you to the best bank or private lender for your needs.
Want to keep your hands in one pot?
Then in-house financing buy Authentic may be for you.
In short, if you're looking for a great loan, look no further than Authentic Group!
The Best Of Orlando Property Investment
Buy Your Second Home In Vue at Lake Eola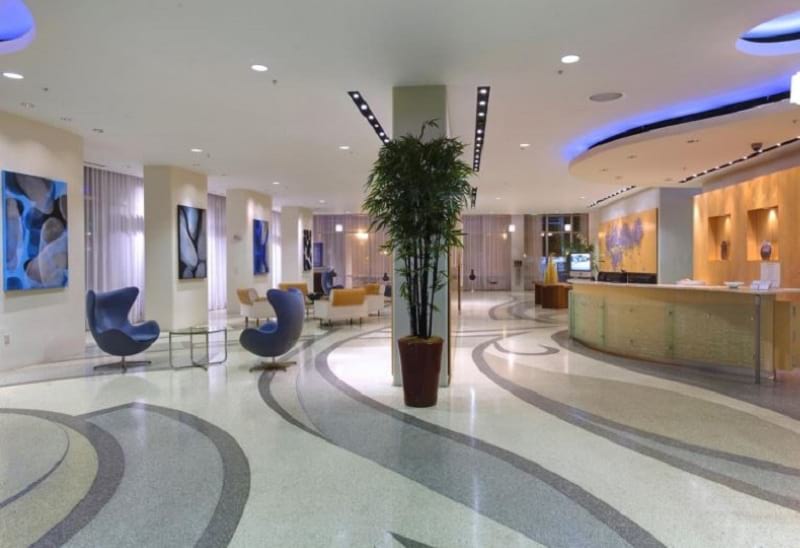 Always dreamed of living in central Florida, but couldn't make it work with your family or career obligations?
Consider compromising with a home away from home at Vue at Lake Eola!
Area is ideal for seasonal living, blending small-town charm and safety with big-city fun and convenience.
Enjoy the peace and quiet of this charming suburb while maintaining quick and easy access to A wealth of fun and functional amenities.
Like to golf?
How about fishing?
Area boasts tons of great outdoor activities and warm winter weather to keep them accessible and enjoyable the whole season through.
But to get the most out of your seasonal lifestyle, Vue at Lake Eola is the place for you.
Pierre you'll find walkable convenience to downtown area, as well as a full range of luxury amenities on site including a social pool, fitness room, and entertaining areas.
Moreover, you'll enjoy peace of mind while you're away thanks to a 24-hour guarded front desk and on-site maintenance personnel.
Check out Authentic's great selection of seasonal Vue at Lake Eola condos today!
The Best Of Second Home In Orlando For Sale
See The Best Of Orlando Real Estate For Sale!
Condo not cutting it?
Just want to keep your options open?
If you're still just browsing, don't browse blind.
With us, you can browse a curated collection of areas best real estate.
Our team is specialized in finding the best new listings in area, for areas biggest and best Portfolio of homes.
Thus, with Authentic, you can browse better, knowing that no matter what you buy, it comes with the Authentic seal of approval.
So what are you waiting for; your dream home could be waiting in our inventory right now.
Happy browsing!
See All Home Types For Sale In Orlando FL!
Don't have time for window shopping?
If you want to safe time on your home search, we can help.
With our itemized Inventory of home types, you can tune out the noise and get dialed in on your area dream home.
Whether it's a pet-friendly townhome, a condo with conservation views, or single-family home with three car garage, we can help you find the perfect home in a minute the combination for your needs.
But don't just take our word for it.
Scroll down to see our itemized inventory, identify your preferred property type, and follow the link to see active listings.
It's that easy!

Orlando Vacation Homes For Sale
New Homes For Sale In Orlando
Houses For Sale In Orlando Florida With Pool
55 Plus Communities In Orlando FL
Single Family Homes For Sale In Orlando FL
Townhomes For Sale Orlando
Luxury Homes For Sale In Orlando
Orlando Lakefront Homes For Sale
Orlando Villas For Sale
Homes For Sale In Orlando With Guest House
Orlando Golf Course Real Estate
Gated Communities In Orlando FL
Pet Friendly Apartments In Orlando
Homes For Sale In Orlando FL With Boat Dock
Furnished Homes For Sale Orlando FL
Conservation View Homes For Sale In Orlando FL
Communities With Fitness Center In Orlando FL
Communities With Tennis Court In Orlando Florida
Open Houses In Orlando FL
Communities With Pool In Orlando FL
Homes In Orlando FL With 1 Acre
Two Story Homes For Sale In Orlando FL
3 Car Garage Homes For Sale In Orlando FL
Check Out The Best Study Of The area Real Estate Market
Buying a home is a big commitment.
So before you commit, give it the consideration it deserves.
By studying the current market data, you can make a more propitious purchase in area.
Whether you're looking to save more money on your residential home, or earn more money with your investment, the real estate market data can help you decide when, where, and what to buy.
Right now, all signs point to the value and viability of Vue at Lake Eola condos.
Want proof?
Check out our comprehensive study of the area real estate market data today!
See All Orlando Real Estate Market Statistics
Make A Great Choice: Waverly For Sale For The Best Deals!

In conclusion, if you want the ultimate in safety, style, and convenience, do you want a Vue at Lake Eola condo from Authentic Orlando.