Homes for sale in
Wellesley

2 to 2 Bed

2 to 2 Bath

1359 - 1359 SqFt
Available
homes
1,988 properties found
Page 1 of 166
Want to enjoy downtown convenience without the crowds? Want high-rise prestige with mid-rise affordability? Then Wellesley Apartments in Downtown Orlando, FL might be for you. Wellesley Apartments In Orlando FL features, just outside Downtown Orlando.

Thus, it boasts convenience to everything Downtown has to offer, without the hustle and bustle and high prices of Downtown proper. Of course, it doesn't just boast convenience to nearby amenities.

With a heated pool, fitness center, restaurant, day spa, and more on site, it puts many of your wants and needs at your doorstep.

Looking for a viable investment option? Wellesley real estate is hot, and with investment services from Authentic Orlando, you can maximize your ROI. But whether you're looking for residential or investment real estate, count with us for the best selection, services, and deals at Wellesley.
Where Is Wellesley in Orlando FL?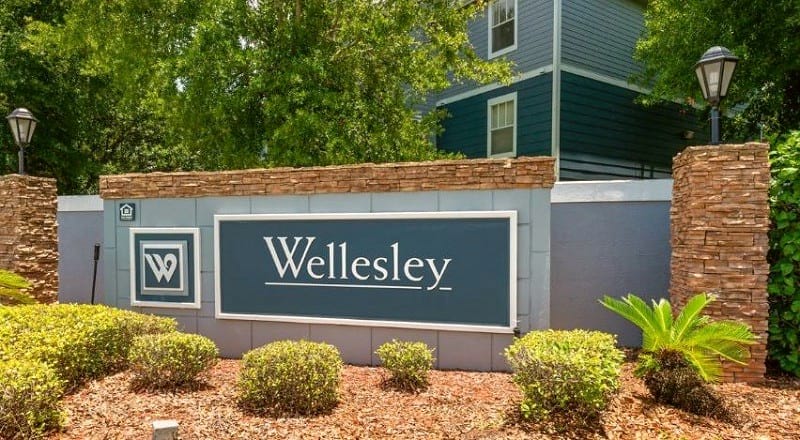 Our selection of condos for sale in Wellesley are located on the shores of Lake Sherwood, just outside Downtown Orlando.
Thus, they boast zoning for renowned Orange County Public Schools, convenience to fine shops and restaurants, and access to Orlando's booming job market.
They're also close to SR 408 and HW 50, for quick connection to many premier points of interest.
Why Buy A Home In Wellesley?
Want to maximize your quality of life in a mid-rise condominium in a great location?
Looking to take your real estate investment portfolio to new heights?
Whether you want to live or invest in a Central Florida condo, Wellesley apartments for sale in Downtown Orlando, FL might be for you.
Read on to learn why you should buy a Wellesley condo from Authentic Team!
1. Live in One of Central Florida's Best Locations
Thanks to their flexible vertical orientation, condominiums let you live close to the action.
And Wellesley is no exception.
With a Wellesley condo from Authentic, you can enjoy walkable convenience to endless entertainment options and all your day to day necessities.
Live the dream with an array of great shops and restaurants just steps from your door.
Feel like catching the latest Hollywood blockbuster?
The movie theater is just blocks away!
Of course, it's not all fun and games in downtown Orlando.
Ability to all your quotidian needs, including grocery stores, hospitals and clinics, the courthouse, and more.
Other amazing appeals of living in the heart of Orlando includes zoning for top performing orange county public schools, Access to a range of great career opportunities, and abundant outdoor recreation options.
2. Invest in One of the Country's Hottest Real Estate Markets
Did you know Central Florida is one of the country's fastest-growing regions?
And that makes Orlando real estate hot.
From long-term rentals to buy-and-hold second homes, Orlando promises high average rates and fast appreciation.
And with the prestige of Wellesley, walkable convenience to Downtown Orlando, and the security of a manned front desk and condo association, the condos for sale in Wellesley promise even more.
Moreover, safety and security for your tenants means safety and security for your assets.
Of course, there's more to real estate investing than just buying the property.
To maximize the care and results of your Wellesley investment condo, count on Authentic Real Estate Team for all your property management needs!
3. Wellesley is Ideal for a Social Lifestyle
Are you something of a social butterfly?
If you're looking for a social lifestyle, look no further than Wellesley.
At Wellesley, shared common spaces and planned community events give you endless opportunities to make new friends and keep up appearances.
Moreover, you'll find many chances to get involved in the day-to-day workings of the building, with board meetings where everyone gets their say regarding condominium renovations, regulations, leadership, and more.
In short, with Authentic's inventory of Wellesley condos, you can increase your social circle and grow your sphere of influence.
What Types of Homes Will You Find in Wellesley?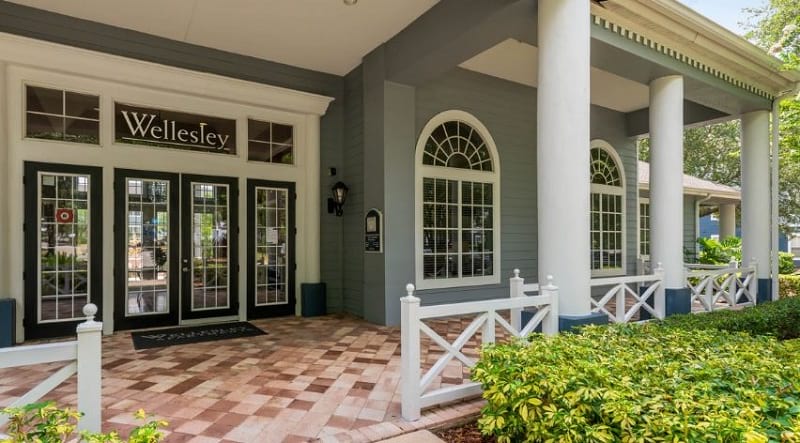 Wellesley Apartments is one of Orlando, FL's premier mid-rise condo communities.
Learn more about the floor plans available at Wellesley below!
Condos for Sale at Wellesley Apartments in Orlando FL
Wellesley Apartments features a range of condos to choose from.
Floor plans include options for 1 to 3 bedrooms and 1 to 2 bathrooms, with sizes ranging from 685 to over 1,144 square feet.
Built in 2006, all units, regardless of floor plan, feature modern open layouts, energy-efficient design and technology, and stainless appliances.
Condos For Sale In Orlando
Wellesley Apartments Orlando FL HOA
Wellesley Apartments Orlando, FL is an HOA condo community with an amazing range of services and amenities covered by community dues.
Fees run $400 to $1,000 a month and help to pay for and maintain:
Heated pool
Full Restaurant
Gourmet market
Fitness center
Courtyard
Hair salon
Spa
Landscaping
Concierge services
Parking
Storage
Dry cleaner
Bank
And more!
Authentic Orlando: Your Definitive Realtor For The Best Deals In Wellesley Apartments
A condo can be a great way to save if you don't need the extra space of a single-family home or townhome.
But if you want to maximize your savings, you want Authentic Orlando.
At Authentic Real Estate Team, we're your definitive source of deals on condos in Wellesley.
We partner with Authentic Real Estate Team, Orlando's number-one realtor, to help buyers get down-to-earth deals on the homes of their dreams.
And we can help you, too.
We can take you from point A to point Z of your purchase, delivering unmatched customer service and amazing results.
But hey, don't just take our word for it.
Let the experienced realtors at Authentic show you how affordable your Wellesley condo can be by calling today!
The Best Orlando Real Estate Agent
List Your Home In Wellesley Apartments (Or Another Orlando FL Location)
On the other hand, if you're looking to sell, rather than buy a Wellesley condo, don't worry; we can help you there, too.
As a full-service realtor, Authentic Real Estate Team offers a full suite of home-selling services designed to help you spend fewer days on the market and earn more money on your sale.
Whether you need à la carte solutions to one-off home-selling needs or end to end representation, Authentic will be there to help you nail your sale.
Count on an experienced Authentic seller's agent for:
Referrals to Orlando's best renovation, repair, and staging specialists to help you optimize your home for the demands of Orlando buyers.
Pre-inspections and pre-appraisals
Accurate home pricing that entices buyers without selling you short
Professional photo and video capturing your home in all its optimized glory
Time tested marketing techniques like newsletters, private showings, open houses, and live presentations
State of the art tools and techniques like social media marketing, email campaigns, and virtual tours
Fielding offers
Negotiating with buyers and making strategic counteroffers
Title and escrow services
A fast yet thorough closing that leaves no ends untied
And more!
The Best Wellesley Apartments Property Management Company
Looking for the best property management company for Wellesley investment real estate?
You already found them!
As your one-stop investment real estate shop in Orlando, Authentic has your property management needs covered in Wellesley.
Because let's face it, your long-term rental is it going to rent itself out.
Therefore, count on Authentic property management to help you reduce your time to rent and maximize your returns with leasing, collections, marketing, and more.
In short, Authentic can help you maximize the care and success of your Wellesley investment, while maximizing your convenience and trust by keeping your investment services under one trusted roof.
Meet The Best Orlando Property Management Services!
Support for Investing In Homes For Sale In Wellesley Apartments
Need a mortgage?
Authentic Orlando can help you get the quality loan you need to finance your Wellesley investment.
As Orlando's premier investment realtor, we know that even the most successful investors usually need a little boost to make their next investment.
Let alone buyers on a budget.
Therefore, we're dedicated to helping investors of all backgrounds get the financial support they need to succeed.
If you're looking for a loan for your Wellesley condo, look no further than Authentic.
Whether you want to borrow from our in-house lending department, thanks, or private lenders, our financing experts can help guide you to the best solution to your Financing needs.
The Best Of Orlando Property Investment
Buy Your Second Home In Wellesley
Dreaming of buying a seasonal vacation home in Orlando?
Your dreams are just a click or a phone call away with Authentic's hand-picked selection of seasonal Wellesley condos!
Orlando has long been a favorite destination of snowbirds, offering a wealth of outdoor recreation options, a lush subtropical setting, and warm winter weather in which to enjoy it all.
And at Wellesley, you can maximize your seasonal quality of life with unmatched convenience to local amenities, and even five-star amenities right on site.
Not to mention, with a guarded front desk, building-wide monitoring systems, and the watchful eye of the HOA, you can enjoy your time back up north with the knowledge that your second home is in good hands.
Dive into our hand-picked selection of seasonal condos for sale at Wellesley, in Downtown Orlando, FL today!
The Best Of Second Home In Orlando For Sale
See The Best Of Orlando Real Estate For Sale!
Love the area but not the condominium?
No worries; Authentic Orlando is your source for the best real estate from across the Orlando market.
We pride ourselves on bringing buyers the best of the best Orlando real estate, handpicked by our team of experts for unsurpassed quality and value.
With us, you can shop with confidence knowing that any home you choose is a home we'd be proud to live in ourselves.
So what do you have to lose; browse our complete collection of Orlando dream homes today!
See All Home Types For Sale In Orlando FL!
Running out of time to find your new home?
Whether you have to vacate to make way for the new owners, need to make a specific start date for a new job, or have any other deadline, Authentic Team can help you made it by helping you save time on your search.
How?
One way is by helping you illuminate irrelevant home types.
With our itemized inventory, organized into unique home and amenity combinations, you can cut out the noise and dial-in on your ideal property in Orlando.
To find your ideal home, scroll down until you see your preferred property type.
Then, simply access the link to see the homes you've been dreaming of come to life before your eyes!

Orlando Vacation Homes For Sale
New Homes For Sale In Orlando
Houses For Sale In Orlando Florida With Pool
55 Plus Communities In Orlando FL
Single Family Homes For Sale In Orlando FL
Townhomes For Sale Orlando
Luxury Homes For Sale In Orlando
Orlando Lakefront Homes For Sale
Orlando Villas For Sale
Homes For Sale In Orlando With Guest House
Orlando Golf Course Real Estate
Gated Communities In Orlando FL
Pet Friendly Apartments In Orlando
Homes For Sale In Orlando FL With Boat Dock
Furnished Homes For Sale Orlando FL
Conservation View Homes For Sale In Orlando FL
Communities With Fitness Center In Orlando FL
Communities With Tennis Court In Orlando Florida
Open Houses In Orlando FL
Communities With Pool In Orlando FL
Homes In Orlando FL With 1 Acre
Two Story Homes For Sale In Orlando FL
3 Car Garage Homes For Sale In Orlando FL
Check Out The Best Study Of The Orlando Real Estate Market
Want to buy better at Wellesley?
While some realtors may push you to make a purchase regardless of the market, at Authentic Orlando, we believe your success is our success.
Therefore, we supply you with the latest data, trends, and forecasts you need to make a more propitious purchase in Orlando.
We've compiled all the latest Orlando market stats in one location for your home buying convenience.
See how the Orlando real estate market is performing this month at our comprehensive market overview today!
See All Orlando Real Estate Market Statistics
Make the Right Choice: Wellesley For Sale For The Best Deals!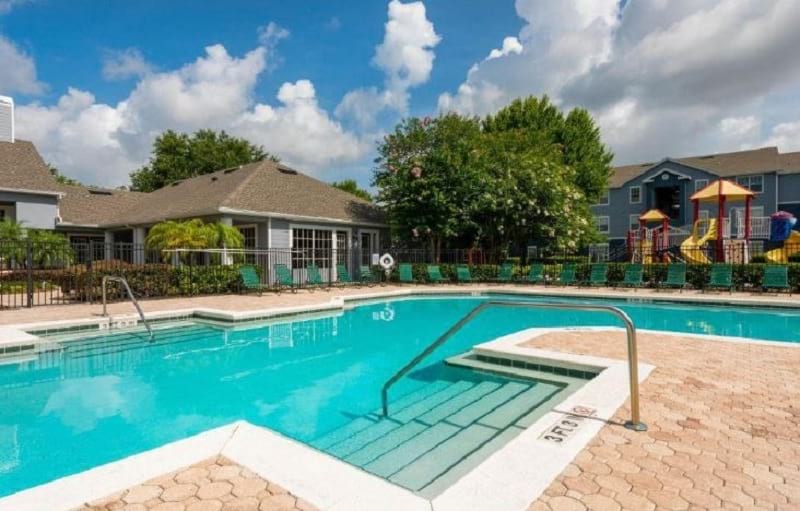 So, if you want amazing amenities on site, and downtown convenience without the hustle and bustle, a Wellesley homes for sale
from Authentic might be for you.