Homes for sale in
Star Tower

2 to 2 Bed

2 to 2 Bath

1,765 - 2,000 SqFt
Looking for downtown condo living that doesn't cut corners on size or luxury? Look no further than our handpicked inventory of condos for sale at the Star Tower condominium in Downtown Orlando!

Star Tower is one of Downtown Orlando's most exclusive condo high-rises, with 16 floors housing a limited selection of just 100 oversized units. It boasts a prime location with walkable convenience to Thornton Park and great shopping and dining, as well as proximity to major access points like the 408 and I-4, for quick and easy commuting around town.

Yet, with amenities like a rooftop pool, fitness center, and concierge services, you'll find many of your wants and needs right on site! As Orlando's condominium specialists, Authentic Real Estate Team is your source for the best new listings at Star Tower. And our partners at Authentic Real Estate Team are your source for the best deals.
Where Is Star Tower in Orlando FL?
The Star Tower condominium is located in Downtown Orlando, FL, just steps from Thornton Park and Lake Eola.
Other nearby points of interest include the Orlando Regional Medical Center, Exploria Stadium, the Beacham entertainment venue, and the business district.
Why Buy A Home In Star Tower?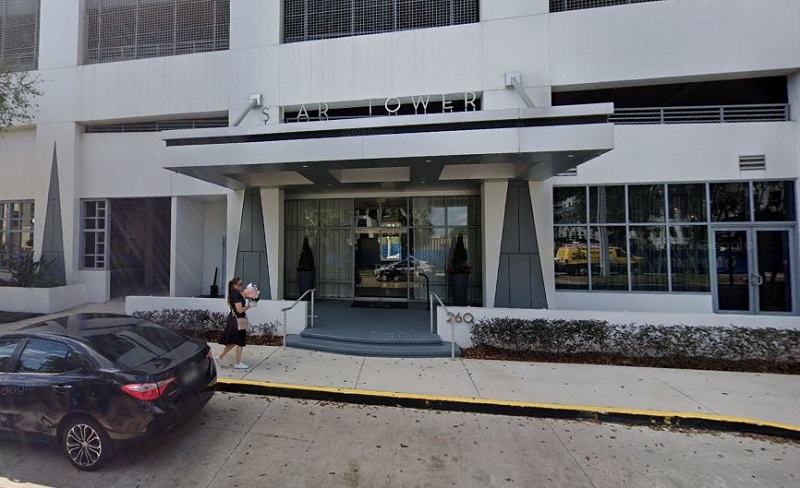 From walkable convenience to all your wants and needs, to convenient, fun on-site amenities, to investment viability, with a Star Tower condo from Authentic Real Estate Team, you can have the downtown condominium lifestyle you've been dreaming of.
1. All Your Needs and More Than a Few Wants
If you're looking for a convenient place to live, look no further than Star Tower Orlando.
Here you'll have all your needs in walking distance.
Whether you need groceries, gas, or to see a doctor, with a Star Tower condo from Authentic Real Estate Team, they're all just blocks away.
Working downtown?
Walk or bike to work and save money, get exercise, and reduce global warming.
Also just minutes from the condominium you'll find government buildings like City Hall, the courthouse, DMV, and more.
Of course, it's not all business in Downtown Orlando.
In addition to all your needs, you'll find more than a few wants in walking distance.
Go clubbing, go shopping, catch a movie, or get a bite to eat, without ever getting in your car!
2. Invest for Less in Orlando's Hot Real Estate Market
Do you want to make a low-overhead, high-return investment in the hot Orlando real estate market?
Orlando is one of the fastest-growing regions in the country.
And its real estate market is growing, too.
Downtown Orlando is one of the city's most highly desired locations, offering buyers and renters unparalleled convenience and prestige.
Whether you want to buy a second home or long-term rental in Star Tower, Authentic Real Estate Team can help you optimize your investment.
With our partners at Authentic Real Estate Team, we can help increase your ROI by helping you make an informed investment and getting your rental the exposure it deserves.
In short, you can count on Authentic for all your property management needs at Star Tower Orlando.
3. Convenient Amenities Inside the Condominium
In addition to having a wealth of local amenities just blocks from the condominium, Star Tower Orlando also boasts convenient and fun amenities inside the building.
Among Star Tower's many condominium amenities you'll find a rooftop pool and zen garden, fitness room, meeting spaces, and common entertaining spaces.
Looking for the ultimate in convenience?
Look no further than our selection of Star Tower Orlando condos, where concierge services take your luxury to new heights.
Need food?
Don't call the restaurant; call the concierge!
Having a party?
Give the concierge a guest list and make a big first impression!
With Star Tower concierge services, your needs are just a phone call away.
What Types of Homes Will You Find in Star Tower Orlando?
Star Tower is one of Orlando's most highly desired condo complexes, where the luxury of high-end condos meets the prestige of a Downtown Orlando location.
Learn more about the various floor plans on offer below!
Condos for Sale at Star Tower Orlando Condominium
The Star Tower condominium in Downtown Orlando houses a limited selection of 100 oversized condo units.
Floor plans come in options for one or two bedrooms, with sizes ranging from 1,150 to 3,600 square feet.
Two-story units and penthouse suites are also available.
But no matter what unit you choose at the Star Tower condominium, every condo comes with a fully equipped kitchen, open-plan design, floor-to-ceiling windows, and a private terrace with views of Downtown Orlando.
Condos For Sale In Orlando
Star Tower Orlando HOA
Star Tower HOA fees average $.36 per square foot, and cover a wide range of luxury amenities, such as:
Rooftop pool
Rooftop zen garden
Fitness center
24/7 security
Concierge services
Storage space
And more!
Authentic Real Estate Team: Your Definitive Realtor For The Best Deals In Star Tower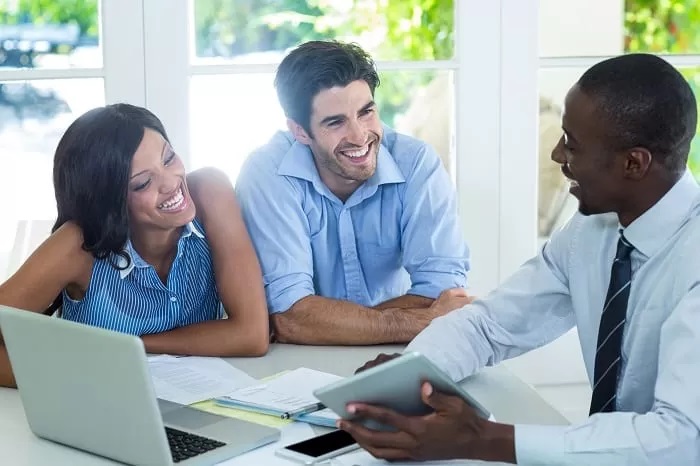 Looking for definitive deals on Star Tower condos?
Look no further than the definitive Orlando real estate specialists – Authentic Real Estate Team.
As a member of the Authentic family of Orlando real estate companies, Authentic Real Estate Team is your point of contact to Orlando's premier realtors, Authentic Real Estate Team, where you'll find the experience, skills, and market knowledge you need to buy better at Star Tower.
Authentic Real Estate Team has helped countless Orlando home buyers get more bang for their homebuying buck, and they can help you too.
Get in touch today and let an Authentic agent show you why Authentic is Orlando's number-one realtor!
The Best Orlando Real Estate Agent
List Your Home In Star Tower (Or Another Orlando Location)
Looking to upsize your home to meet the growing demands of your growing family?
Looking to sell your investment condo to invest in a short-term rental in Orlando's tourist district?
No matter why you're looking to sell your Star Tower Orlando condo, look to Authentic Real Estate Team to help you nail the sale.
With Authentic, you can lessen your time on the market and increase your sale price with market-smart home prep and exposure-maximizing marketing.
Authentic Real Estate Team comprehensive seller's services include:
Optimizing your condo to meet the demands of Orlando buyers, with market-savvy prep including repairs, renovations, staging, and pricing
Glamorous photo and video, including jaw-dropping aerial drone shots, that captures your condo's best assets
Posting your glamorous photos and video, along with compelling copy written by our in-house marketers, to more than 150 popular listing platforms, including MLS, realtor.com, and Authentic's own high-traffic sites
Tried and true marketing approaches such as showings, open houses, and live presentations
Cutting-edge tech and techniques like social media marketing, email campaigns, and virtual tours
Shrewd negotiating that helps bring you and the buyer closer together on the deal
Trustworthy title and escrow offices that put your forms and funds in good hands
A smooth and confident closing
And more!
The Best Star Tower Orlando Property Management Company
Looking for your next real estate investment opportunity?
The Orlando real estate market is hot and getting hotter.
And Star Tower, with its prime location in Downtown Orlando, is one of Florida's premier investment destinations.
Here, you can capitalize on Orlando's record growth with a high-return long-term rental or fast-appreciating second home in the heart of the city.
However, no matter how strong the local growth, or how desirable the location, your long-term rental won't find its own tenants, and it won't collect its own rent.
If you want to maximize your exposure, occupancy, and returns, while ensuring you get paid on time each month, you need property management services.
And that's where we come in.
As a full-service investment realtor, Authentic Real Estate Team offers a full range of investment services designed to help you maximize your ROI.
Count on Authentic Property Management for marketing, leasing, collection, and more!
Meet The Best Orlando Property Management Services!
Support for Investing In Homes For Sale In Star Tower
Planning to finance your Star Tower investment?
Just because you can't pay cash outright doesn't mean Star Tower is out of your league.
Because with Authentic Real Estate Team, the best loan for our needs, and the investment condo of your dreams, are well within reach.
As a proud partner of Authentic Real Estate Team, Orlando's premier investment brokerage, Authentic Real Estate Team can help you find the right mortgage, with the right set of rates, terms, and conditions for you.
Choose from in-house financing by Authentic, our trusted network of private lending houses, or a bank loan, with guidance from the Authentic team to help steer you in the right direction.
The Best Of Orlando Property Investment
Buy Your Second Home In Star Tower
Orlando has long been a popular winter retreat for snowbirds.
Here, northerners can say bye-bye to their winter blues, with subtropical surroundings and weather, and a variety of ways to enjoy the great outdoors, including golf, boating and fishing, and premier outdoor shopping centers.
And with Authentic Real Estate Team selection of Star Tower condos, you can add the convenience and fun of a downtown setting to the location's more natural assets.
Enjoy some of the country's most renowned restaurants, world-class art galleries and museums, an electric nightlife, playhouses, comedy clubs, and concert venues, all just steps from the building!
Moreover, thanks to the high-security nature of a condo, you can enjoy your summers back home with the certainty that your assets are in good hands.
Browse our complete collection of second homes for sale in Star Tower today!
The Best Of Second Home In Orlando For Sale
See The Best Of Orlando Real Estate For Sale!
Orlando is home to a huge, eclectic market of homes.
Thus, buyers of all backgrounds can find a home to meet their needs.
But with so many homes to choose from, it can be hard to know where to even start.
And that's where we come in.
As your Orlando real estate specialists, Authentic Real Estate Team brings you the best selection of homes in Orlando.
Our team handpicks every property we sell for utmost quality, design, and value, and helps match you with best home for your needs.
Head to our handpicked inventory of Orlando real estate today to browse all our dream homes.
Or, to expedite your search, call and let our team of experts play matchmaker!
See All Home Types For Sale In Orlando FL!
At Authentic Real Estate Team, we're always looking for ways to help you save time.
Because when it comes to buying a home, time is of the essence.
One of the most efficient ways to shop is by home type.
Therefore, at Authentic Real Estate Team, we've organized our inventory into various types of homes and amenities suited to various types of homebuyers.
Find your type below and access the link to see what's for sale!

Orlando Vacation Homes For Sale
New Homes For Sale In Orlando
Houses For Sale In Orlando Florida With Pool
55 Plus Communities In Orlando FL
Single Family Homes For Sale In Orlando FL
Townhomes For Sale Orlando
Luxury Homes For Sale In Orlando
Orlando Lakefront Homes For Sale
Orlando Villas For Sale
Homes For Sale In Orlando With Guest House
Orlando Golf Course Real Estate
Gated Communities In Orlando FL
Pet Friendly Apartments In Orlando
Homes For Sale In Orlando FL With Boat Dock
Furnished Homes For Sale Orlando FL
Conservation View Homes For Sale In Orlando FL
Communities With Fitness Center In Orlando FL
Communities With Tennis Court In Orlando Florida
Open Houses In Orlando FL
Communities With Pool In Orlando FL
Homes In Orlando FL With 1 Acre
Two Story Homes For Sale In Orlando FL
3 Car Garage Homes For Sale In Orlando FL
Check Out The Best Study Of The Orlando Real Estate Market


Want to see how the Orlando housing market is performing this month?
At Authentic Real Estate Team, we stay up to date on the latest data and statistics from the Orlando real estate market and compile them in one easy-to-find, easy-to-navigate location.
Because as your one-stop-investment-real-estate shop, we believe your success is ours.
Therefore, we provide you with all the resources you need to succeed.
Jump to our market update today for all the behind-the-scenes numbers you need to buy better and maximize your ROI.
See All Orlando Real Estate Market Statistics
Make the Right Choice: Star Tower For Sale For The Best Deals!
In conclusion, if you want to live in the heart of one of America's most vital cities, Star Tower in Downtown Orlando might be for you.
Count on Authentic Real Estate Team for the best selection of Star Tower condos at the best deals.