Homes for sale in
Waverly

1 to 2 Bed

1 to 2 Bath

797 - 1,632 SqFt
Available
homes
4 properties found
Page 1 of 1
Want to level up your lifestyle in a luxury condo high-rise? Want to live in the heart of one of America's fastest-growing cities? Then the Waverly might be for you. With Authentic's selection of Waverly Lake Eola condos, you can live in the middle of the action, in one of Downtown Orlando's most exclusive condominium high-rises.

If you want walkable convenience to all your wants and needs, then you can't miss our selection of Waverly condos.

At Waverly, you'll find premier shops and restaurants, Advent Health medical facilities, grocery stores, and an array of clubs all just steps from the building. And with a heated pool, fitness room, business center, and other great amenities on site, some of your wants and needs are just an elevator ride away.

If you want to live your downtown dreams in a luxury Waverly condo…
Where Is the Waverly in Orlando FL?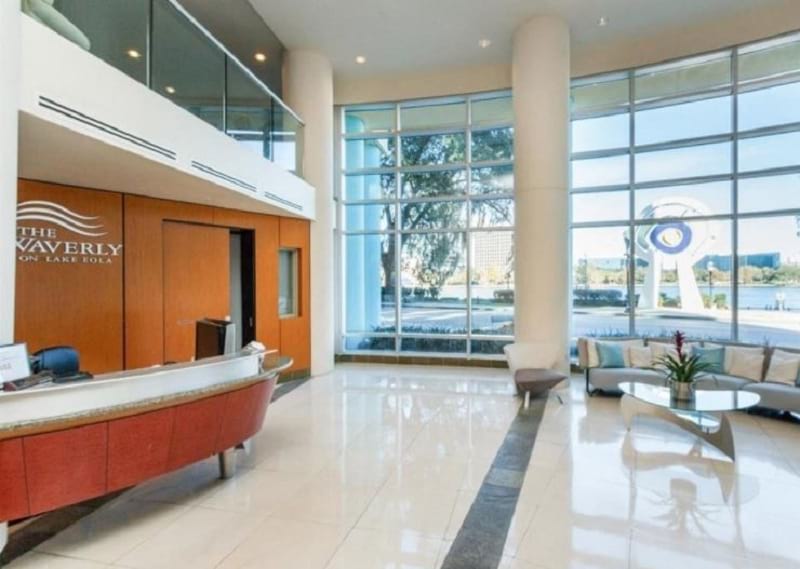 The Waverly boasts one of Central Florida's most coveted locations – Downtown Orlando.
With a prime address on prestigious E. Central Blvd, Waverly lets you live in the heart of the action.
Enjoy walkable convenience to Lake Eola, Thornton Park, premier shopping and dining, and Orlando's amazing array of clubs, show venues, and playhouses.
In geographic terms, the Waverly is located in the center of the Florida peninsula, about an hour from the Atlantic Ocean and an hour and a half from the Gulf of Mexico.
Why Buy A Home In Waverly?
Are you looking for hey safe, luxurious place to call home in Orlando?
How about a low-risk, low-overhead real estate investment option?
No matter your reasons for buying, a Waverly condo from Authentic Orlando has what you're looking for.
Discover three compelling reasons why you should buy a Waverly condo below!
1. Waverly Fosters a Strong Sense of Community
Looking to build your social circle?
Look no further than Waverly.
Living in a condominium is a great way to make friends and influence people.
And Waverly is no exception.
Waverly fosters a strong sense of community, with common areas that promote togetherness, and democratic processes that let you have your say on matters pertaining to the form and function of the building.
Thus, from chance meetings on elevators, to planned meetings to vote on building business, to exclusive events for residents, Waverly makes it easy to stay social.
2. Enjoy Unparalleled Levels of Safety and Security
From protection for your family or your tenants, to security for your assets, safety is a high priority when buying a new home.
And at Waverly, they take safety seriously.
With Authentic's selection of Waverly condos in Orlando, FL, you'll find no shortage of ways to maximize your safety and security.
As a high-rise condominium, Waverly lets you put several floors between you and the streets, elevating your security and peace of mind.
Not that residence of the first floor have anything to worry about, either.
Because a 24-hour manned front desk and building-wide security cameras monitor who on property at all times.
But it's not just the building that can enhance your peace of mind.
Because as far as large cities go, Orlando is a surprisingly safe place to live!
3. A Location to Love!
Looking for a great Central Florida location in which to live or invest?
Look no further than Waverly in Downtown Orlando, FL!
Downtown Orlando is one of Central Florida's most highly desired neighborhoods, offering an ideal balance of excitement and practicality.
And thanks to its flexible vertical design, the Waverly high-rise lets you live in the middle of the action.
Enjoy walkability to all your wants and needs, including great shops and restaurants, movie theaters, art galleries, playhouses, supermarkets, doctor's offices, government buildings, and more!
Orlando is also zoned for top-ranked orange county public schools, and boasts access to a robust job market, with booming tech, med-tech, culinary, entertainment, and hospitality sectors.
In short, Authentic's inventory of Waverly on Lake Eola condos in Orlando, FL boast a location to love!
What Types of Homes Will You Find in Waverly?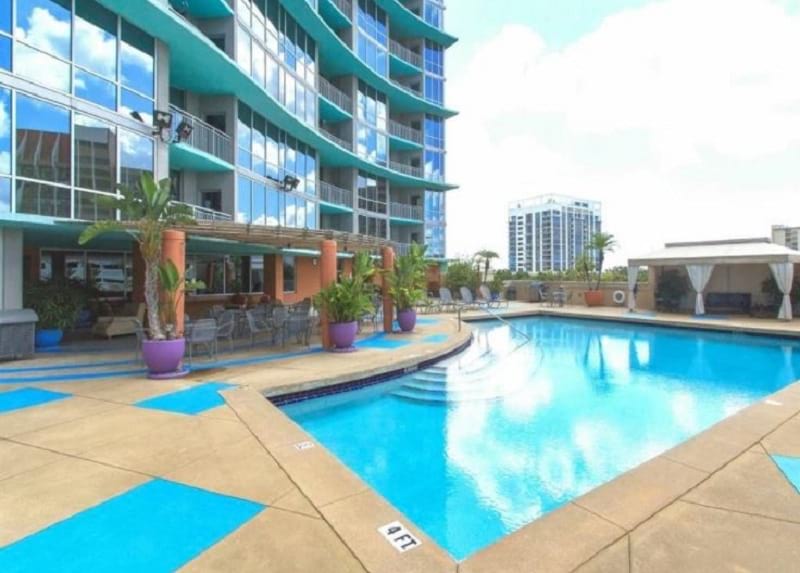 The Waverly is one of Orlando, Florida's premier high-rise condominiums, with luxury condos in a range of floor plans.
Read on to learn more about the condo units available at the Waverly Orlando!
Condos for Sale at the Waverly on Lake Eola
Authentic's inventory of Waverly on Lake Eola condos come in options for 2 or 3 bedrooms, with prices averaging between the mid-two's and mid-four's.
The building also features a penthouse suite and 3 duplexes.
All units feature floor-to-ceiling windows overlooking Lake Eola, fully equipped kitchens, and full luxury bathrooms.
Count on the Waverly experts at Authentic Orlando to help match you with the best unit for your needs.
Waverly Orlando HOA
To help maintain a high standard of living for all residents, the Waverly collects HOA fees of $.45 per square foot.
These fees cover a wide array of building amenities, including:
24-hour security
A heated pool
Spa
Fitness center
Conference room
And more!
Authentic Team: Your Definitive Realtor For The Best Deals In Waverly On Lake Eola
Want to score a great low price on your Waverly condo?
You've come to the right place.
Authentic Orlando is your point of contact to Orlando's number-one realtor, Authentic Real Estate Team, where are you'll find the experience and skills to help you get the deal you deserve.
Authentic Real Estate Team's talented agents can accompany you through your whole homebuying journey, providing excellent customer service and delivering amazing results.
With Authentic, homebuying is easy, affordable, and fun.
Speak with a friendly Authentic realtor today and see how we can help you buy better at Waverly!
The Best Orlando Real Estate Agent
List Your Home In Waverly (Or Another Orlando Location)
Looking to list your home for sale at Waverly?
Anyone can list a home.
But if you want to make a profit while reducing your time spent on the market, Listing is just one of many steps that lie ahead.
In truth, a successful sale takes an army – or at least a team.
And with Authentic, that's just what you get.
Add Authentic Real Estate Team, it's all hands on deck to get your home sold fast and for a great price.
Our team-based approach to home selling means we can handle every aspect of your sale.
Count on an Authentic seller's agent for all your home selling needs at Waverly, including but not limited to:
Market-smart home prep calling on our extensive network of trusted industry professionals to help renew, repair, and stage your home in accordance with a comprehensive market analysis
Pre-inspections and pre-appraisals
Accurately pricing your home
Professional photo and video, including dramatic aerial shots captured by FAA licensed drone pilots
And elaborate multimedia marketing campaign implying time tested techniques like showings and open houses and cutting edge approaches like social media marketing and email campaigns to both maximize your disability and target interested buyers
Sorting through offers to find The best Combination of price, conditions, and contingencies for your goals
Making savvy counter offers they keep the ball in your court by closing the gap between you and the buyer
Title and escrow that puts your funds and forms in trusted hands
Comprehensive closing day services
And more!
The Best Waverly Property Management Company
Want to use your Waverly condo as a long-term rental?
Or maybe do you want to make Waverly your home away from home in Central Florida?
In either case, property management is key to maximizing your returns and extending the life of your condo.
And that's where we come in.
With Authentic property management, you can invest with success While enjoying maximum convenience in peace of mind, by keeping your property management solutions under the same roof as you are real estate services.
We offer a full range of property management services tailored to your needs.
From home watch inspections for your seasonal vacation condo, to leasing and marketing for your long-term rental, Authentic has your administrative needs covered in Waverly.
Meet The Best Orlando Property Management Services!
Support for Investing In Homes For Sale In Waverly
Need a mortgage?
If you're looking to borrow money for your Waverly on Lake Eola investment, look no further than Authentic Orlando.
We believe every buyer should have the chance to capitalize on Orlando's hot real estate market, regardless of background.
Therefore, we strive to help you find the financing you need.
From our in-house financing department, to our expansive network of private lenders and banks, we offer a range of financing options to meet a range of needs.
Get the support you need for your Waverly investment with Houses For Sale In Orlando!
The Best Of Orlando Property Investment
Buy Your Second Home In Waverly
With quaint small-town charm and proximity to fun amenities, Orlando makes the ideal place to live for the season.
Enjoy world-class golf, freshwater fishing and boating, amazing outdoor shopping and dining complexes, and fabulous winter weather, all while a close-knit community feel embraces you.
But to maximize this mix of fun and community, Waverly is hard to beat.
Here you'll find walkable convenience to many of Orlando's best local amenities, and a quick and easy commute to Orlando's famous parks and attractions, while condo living fosters the ultimate sense of community.
Furthermore, Waverly not only let you enjoy your season in Orlando; it also enhances your quality of life while you're away by giving you the peace of mind of a guarded front desk and condo association to protect your seasonal assets.
Discover our premium selection of second homes for sale in Waverly today!
The Best Of Second Home In Orlando For Sale
See The Best Of Orlando Real Estate For Sale!
Want to do a little window shopping?
If you aren't set on Waverly just yet, but Orlando seems to meet your needs, why not do a little browsing?
With us, you can browse a hand-picked portfolio of Orlando's best real estate, curated for upmost quality and value.
Every home in our inventory comes with the Authentic seal of approval; so what are you waiting for?
Browse our complete collection of Orlando dream homes now!
See All Home Types For Sale In Orlando FL!
Want to search smarter?
Browsing can be fun, but for buyers on a deadline, there may not be time to window shop.
At Authentic, we thought of that.
That's why, to help you search smart, we've organized our inventory into unique home and amenity combinations suited to meet a range of unique needs.
From golf course townhomes to waterfront villas, all right amazed inventory lets you get specific.
Ready to find your ideal home in Orlando?
Scroll down to see all home types for sale in Orlando.
Once you see your preferred property type, simply activate the link to see the homes you've been dreaming of in real life!

Orlando Vacation Homes For Sale
New Homes For Sale In Orlando
Condos For Sale In Orlando
Houses For Sale In Orlando Florida With Pool
55 Plus Communities In Orlando FL
Single Family Homes For Sale In Orlando FL
Townhomes For Sale Orlando
Luxury Homes For Sale In Orlando
Orlando Lakefront Homes For Sale
Orlando Villas For Sale
Homes For Sale In Orlando With Guest House
Orlando Golf Course Real Estate
Gated Communities In Orlando FL
Pet Friendly Apartments In Orlando
Homes For Sale In Orlando FL With Boat Dock
Furnished Homes For Sale Orlando FL
Conservation View Homes For Sale In Orlando FL
Communities With Fitness Center In Orlando FL
Communities With Tennis Court In Orlando Florida
Open Houses In Orlando FL
Communities With Pool In Orlando FL
Homes In Orlando FL With 1 Acre
Two Story Homes For Sale In Orlando FL
3 Car Garage Homes For Sale In Orlando FL
Check Out The Best Study Of The Orlando Real Estate Market
So, you want to invest in a Waverly condo?
Other realtors may try to convince you to buy regardless of whether the time is right.
But that Authentic, we believe your success is our success.
Therefore, we want you to know how the local market is performing before you pull the trigger.
To that end, we provide you with all the most up-to-date data, trends, and forecasts from the Orlando real estate market, so you can be sure you're making the right choice.
So, what is the data saying about Waverly?
Head to our monthly market update now and find out!
See All Orlando Real Estate Market Statistics
Make the Right Choice: Waverly on Lake Eola Condos For Sale For The Best Deals!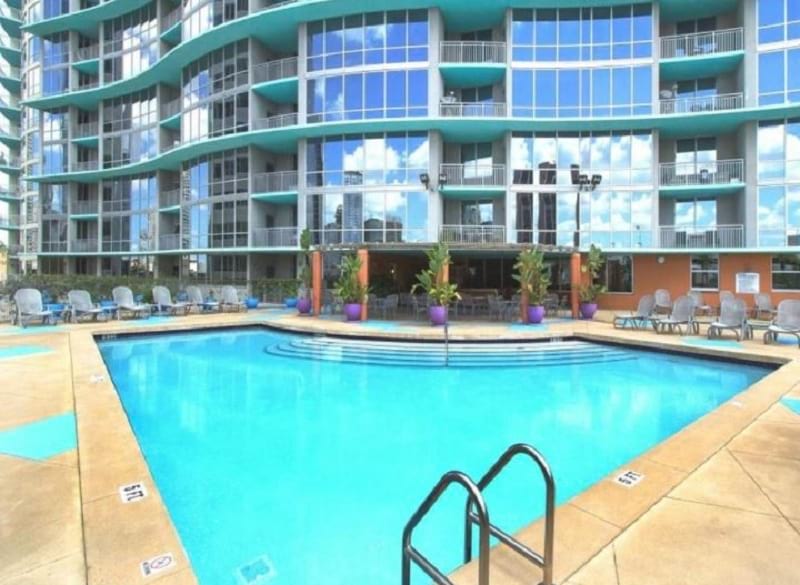 In conclusion, if you're looking for a safe, convenient, luxurious place to live or invest, the condos for sale at the Waverly in Orlando might be right for you!
To learn more, or to start searching for your Waverly on Lake Eola condo today, call Authentic today!